So Seeed finally dispatched my Sipeed Longan Nano, a little RISC-V SoC that was too interesting to resist. I say finally not because they were tardy, but because it was on back order. I had to write a few words about the delivery, because while I've always been impressed by Chinese suppliers, the ability to track with the level of detail shown below, from Shenzhen to just south of Edinburgh, is particularly impressive.
Here's the tracking from Shenzhen, China to Livingson, Scotland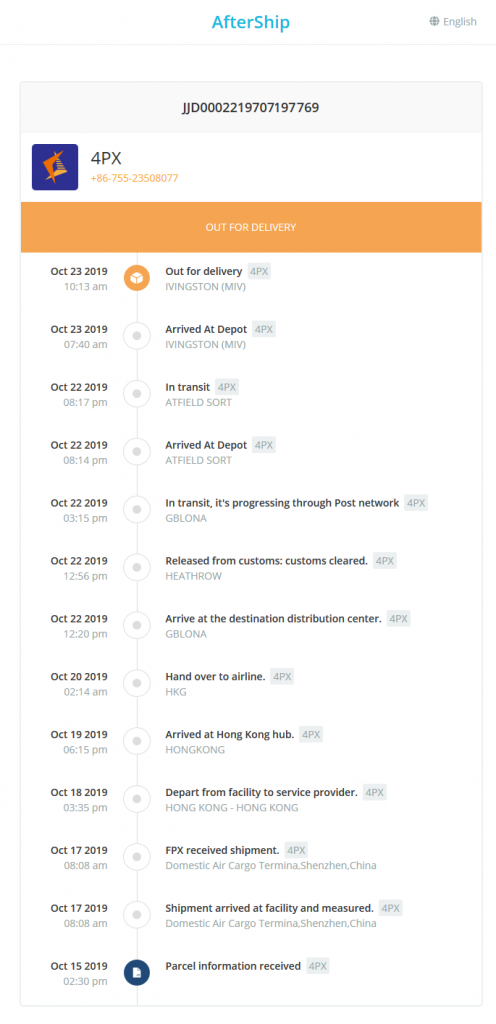 So when it was marked as out for delivery with my local courier, I wondered if the experience was going to fall apart – services here can be 'variable', but in this case it was a continuation of efficiency and accurate, meaningful information.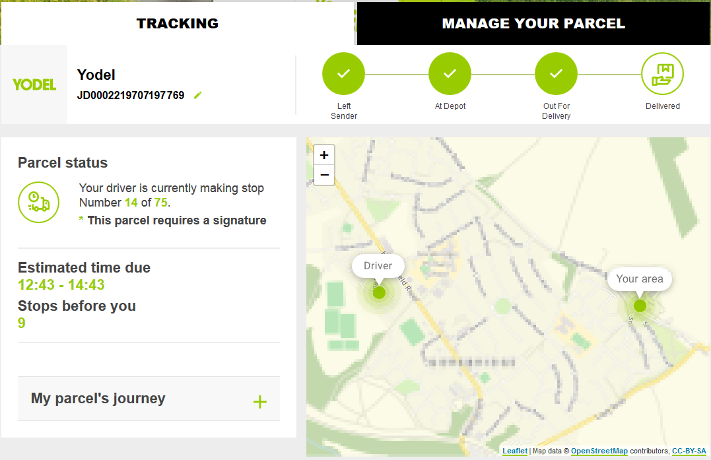 And it arrived almost exactly mid-point in the delivery window. It also looks like Yodel are giving realistic workloads to their drivers, which can't be said for all couriers who deliver here.
However, this is just one particularly smooth long-haul delivery. Last mile is always the hardest part, and spanners can appear at a moments notice and make their way into the works. In Yodel's case, it looks like they planned an hour margin either side of target, which covers pretty much any traffic eventuality around here other than a major incident, but the most valuable part isn't the delivery time itself, rather it's the visibility of progress. I don't care if it's late if I know it's going to be late.
Anyway, well done all round.